spikedluv
Welcome to the next discussion post in our Shelter Extravaganza!!!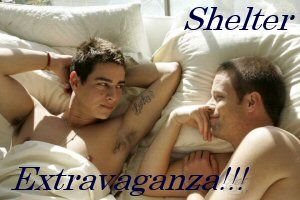 What is your favorite moment in the movie? Can't pick just one? Give us your top 5.
---
Don't forget to check out these other Shelter Extravaganza!!! posts:
Screencaps/Stills
Welcome & Discussion Post the First
Fic Prompts
Over the course of our month-long celebration we're going to have more discussion, recs, graphics, and a kink meme, but if you have more ideas for fun stuff we can do for our Shelter Extravazanza!!!
comment here with them
!
Check out the tag for all our
Shelter Extravaganza!!!
goodness.